AirManager
Guards Your Air
Product Introduction
As wireless gets popular and mobile phones offer a wide range of features common to laptop or desktop computers, including the ability to browse the Internet, to send and receive text and multimedia messages, and etc., how to prevent mobile phones from information leakage becomes a big concern and tough challenge. AirManager is a system designed to detect and locate the presence of transmissions from cellular phone-based devices. It can simultaneously search signals from a wide frequency range to ensure detection and location of radio transmissions. Upon an anomaly found, it alerts the user and assists in tackling the issue. AirManager, it guards your air。
Key Function
Distributed structure
Adjustable coverage
Search of 2G/3G/4G signals
Allowing specific types of signals to be detected or filtered
Multiple event notification mechanisms, such as alarm panel, audible (voice) alarms, emails, and etc.
Even log analysis
System Architecture Diagram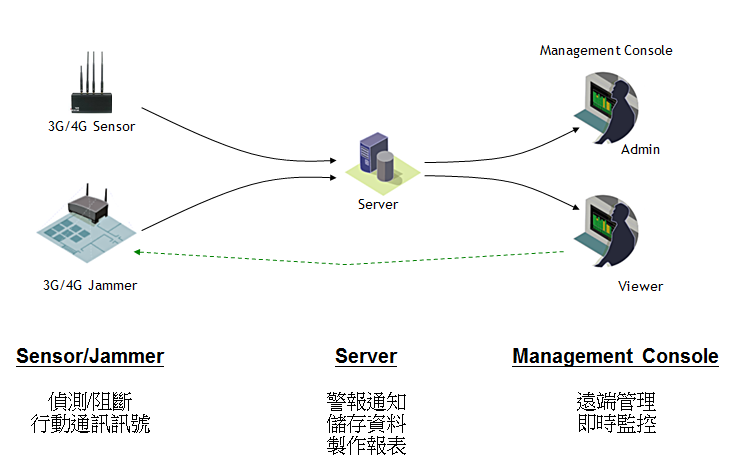 System Overview
Though the system overview screen, the user can get a full state and real time status of monitored environment. The user is allowed to specify types of signals to be detected or filtered, as per need.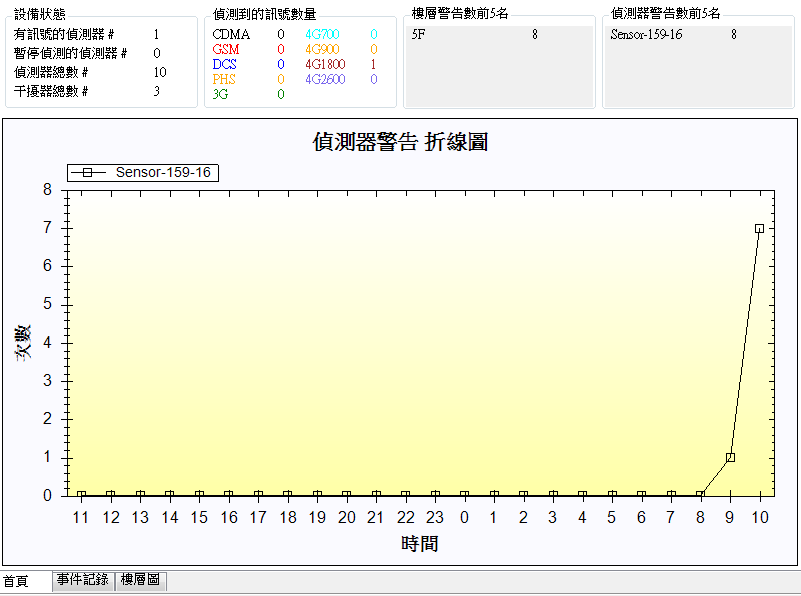 Event Analysis
AirManager displays detailed information about events, such when and where events found.